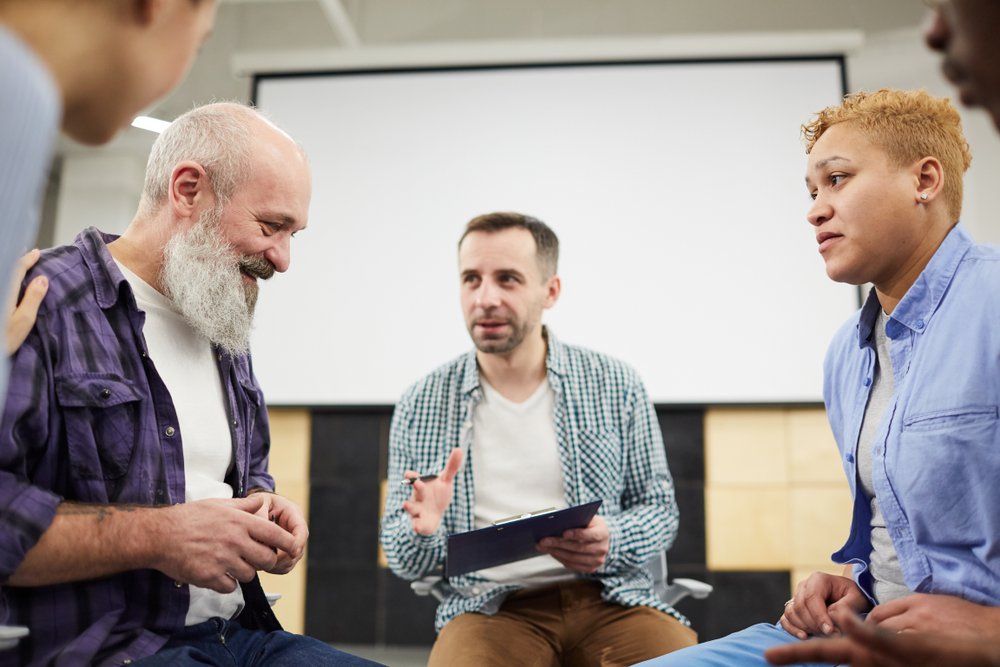 The journey of recovery comes with many challenges, but choosing where you receive care shouldn't be one of them. It can seem daunting to choose a rehab facility when you're already struggling with the process of getting help. There are many things to look out for to ensure you get the best care possible. To make sure you find the right rehab facility for your needs, we've outlined 10 factors you should consider when making your decision.
1. Evidence-Based Programs

Evidence-based treatment means that the treatment plan is based on research and has proven to be effective. This ensures you'll receive the best care with treatments that have been tested and proven to work. Look for a rehab facility that focuses on evidence-based treatments, such as cognitive behavioral therapy (CBT), which has been proven to be effective in treating addiction. Ask if their programs involve meeting with counselors or therapists in individual or group settings, and inquire about medication management.

2. Qualified Staff

Make sure the facility you choose has experienced and qualified staff members who are experienced in treating your condition. Ask about their qualifications and experience, as well as the staff-to-patient ratio. You should also inquire about the care style of the staff, such as whether they focus on a more compassionate approach or whether they use a strictly clinical approach.

3. Accreditation

Accreditation is a sign that the facility meets certain standards set by an independent body and has been reviewed for quality care. The quality of care you receive is essential when it comes to addiction treatment and recovery, so make sure the facility you choose has accreditation from a credible organization such as the Joint Commission or Commission on Accreditation of Rehabilitation Facilities

4. A Variety of Treatment Options

Look for a facility that offers a variety of treatment options, both traditional and holistic, to address the physical, mental, and emotional aspects of addiction. This ensures you'll have access to the care that best suits your individual needs. From medical detox to aftercare planning, you want to make sure the facility has options for continued care and support.

When it comes to rehab, comfort is an important factor to consider since you may be living there for some time. How comfortable are you at the facility? Does it provide amenities such as a gym or other recreational activities that can help with relaxation and provide distraction from cravings? Can you bring your own personal items to make the space feel more like home? These are all questions you should ask before deciding which facility is best for you.

6. Cost

The cost of treatment is an important factor when choosing a rehab facility since most insurance plans cover different types of care, and out-of-pocket costs can add up quickly if not planned for ahead of time. Ask about the cost of treatment as well as what payment options are available, such as sliding-scale fees or financing plans.

7. Location

The location of a rehab facility can be an important factor to consider when making your decision. Is it close enough for family and friends to visit you during treatment? Can you access support services such as job training or housing in the area? If you're considering a long-term stay, take into account the climate and access to outdoor activities.

8. Length Of Stay

Consider how long you are able to commit to receiving treatment when selecting a facility; some offer longer stays than others do, so be sure to research what would work best for you or your loved one's situation.

9. Specialization

Some centers specialize in certain types of addictions; make sure the one you choose offers treatments specific to your needs (or those of your loved one). Try to find a facility that has experience in treating the same type of addiction you're struggling with.
10. Aftercare Plan
Finally,

10. Support Services

Look for a facility that offers a variety of support services, such as life skills classes, counseling sessions, or drug education groups. You should also make sure the rehab facility you choose offers an aftercare plan, which will provide guidance and support beyond treatment and help prevent relapse. This helps provide you with the tools and resources you need to stay sober after completing treatment.
If you or a loved one have decided to enter a rehabilitation program, choose Gateway Rehab for your recovery journey. Our experienced and knowledgeable team of professionals is committed to providing a supportive environment and tailored treatment options for all of our patients. We provide detoxification services, inpatient and outpatient rehab, medication for substance use disorder, aftercare support, and more. Reach out today so we can help you or your loved one begin the journey toward long-term recovery success.
At Gateway Rehab, our priority is to guide patients toward a life of sustained recovery. Our team recognizes that not every patient shares the same path to sobriety, and that is why we customize treatment options that address each individual's personal needs and goals. If you or a loved one are currently struggling with addiction, we are here to help. Schedule your first appointment with one of our recovery centers today or call 1-800-472-1177 for more information.