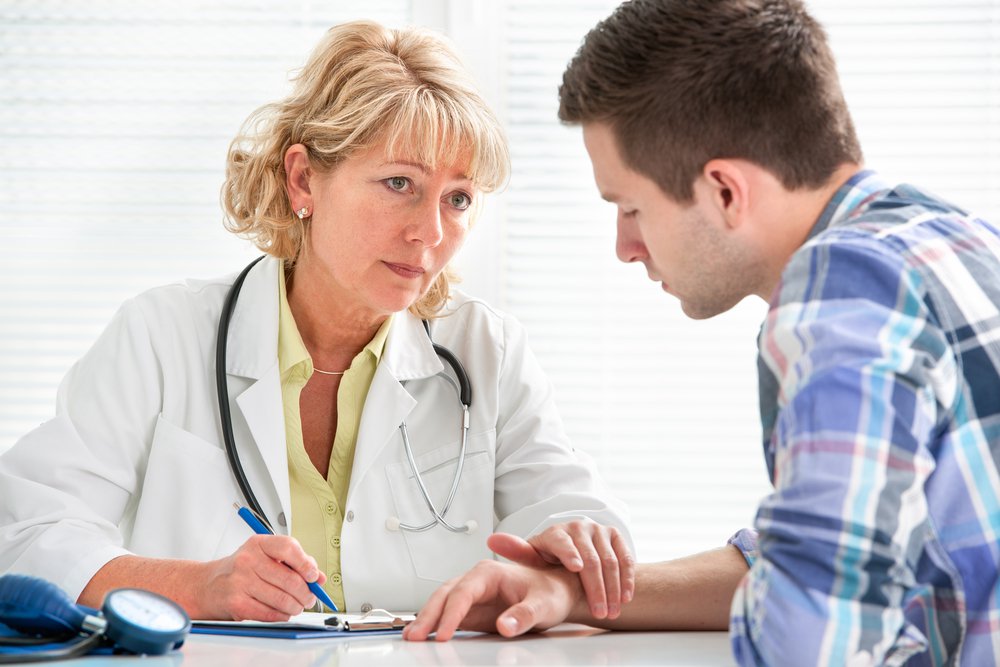 Going through a detoxification process is an essential part of recovering from substance use disorder. Before undergoing treatment for alcohol use disorder, opioid use disorder, or other substance use disorder, it's imperative that traces of substances are removed from the body so you can begin working on the psychological aspects of your disorder.
However, this part of the process can be challenging, even dangerous, and often causes people to get discouraged if they attempt it on their own. This important first step brings you closer to a successful recovery, so we've outlined everything you need to know about detoxing from substance use.
What Happens When You Detox From Substance Abuse?
When someone suffers from substance use disorder, their body becomes used to the presence of drugs or alcohol. Over time, it becomes increasingly difficult for them to function without these substances. This is because their bodies have built up a tolerance to the substances and come to rely on them in order to feel normal.
When someone detoxes from substance abuse, they are essentially allowing their bodies to rid themselves of the substances they have come to rely on. This process can be difficult, as the body is not used to functioning without the presence of drugs or alcohol. Often, people who attempt to detox on their own will experience withdrawal symptoms that can be uncomfortable and even dangerous.
Withdrawal symptoms vary depending on the substance being used, as alcohol use disorder is different from opioid use disorder, but they can include:
Anxiety.
Depression.
Irritability.
Mood swings.
Nausea and vomiting.
Headaches.
Muscle aches and pains.
Sweating.
Trouble sleeping.
Increased heart rate.
Diarrhea.
Abdominal cramping.
Fever.
Runny nose.
Watery eyes.

Detoxing from substances is a difficult process, but it's important to remember that withdrawal symptoms are only temporary. Once the substances have been completely removed from your system, you'll start to feel better and be one step closer to recovery. To reduce the risk of relapse or complications, it's best to detox under the care of a medical professional in a substance use treatment center.
How Can I Safely Detox?
When people attempt to detox by themselves, they often relapse because they cannot handle the withdrawal symptoms. Stopping substance use abruptly, or going 'cold turkey', can be painful and challenging. This is why it's so important to detox in a safe and monitored environment, such as a medically-monitored withdrawal program. This is an inpatient treatment program in which a medical team and professional clinicians help you to safely taper off drugs and opioids.
At Gateway Rehab, our physicians can help minimize the discomfort of withdrawal with FDA-approved medications. We offer medications like buprenorphine and naltrexone to help patients detox with manageable side effects and reduced withdrawal symptoms.
Our clinicians stay with you for every step of the initial detox process and provide emotional support services to get you on the road to recovery. In addition to medication to treat substance use disorders for the physical aspects of your addiction, our team incorporates behavioral therapies into your treatment to work on the emotional challenges behind the disease.
Substance use disorder involves more than a physical dependence on drugs or alcohol. There are often deep-rooted traumas or mental health disorders that co-occur with addiction. Our treatment specialists provide individual therapy, family therapy, group therapy, and support groups to give you the emotional support you need to succeed in your recovery journey.
If you or someone you love is struggling with addiction, don't wait to seek help. The specialists at Gateway Rehab are dedicated to helping patients reshape their lives. We understand that addiction is a treatable disease, and we want patients to know they are not alone in this journey.
Our inpatient and outpatient programs give patients the tools they need to live a purposeful life with healthy coping skills and improved self-awareness. Whatever you are struggling with, the compassionate clinicians at Gateway Rehab will help you develop a treatment plan that aligns with your needs and goals.
At Gateway Rehab, our priority is to guide patients toward a life of sustained recovery. Our team recognizes that not every patient shares the same path to sobriety, and that is why we customize treatment options that address each individual's personal needs and goals. If you or a loved one are currently struggling with addiction, we are here to help. Schedule your first appointment with one of our recovery centers today or call 1-800-472-1177 for more information.