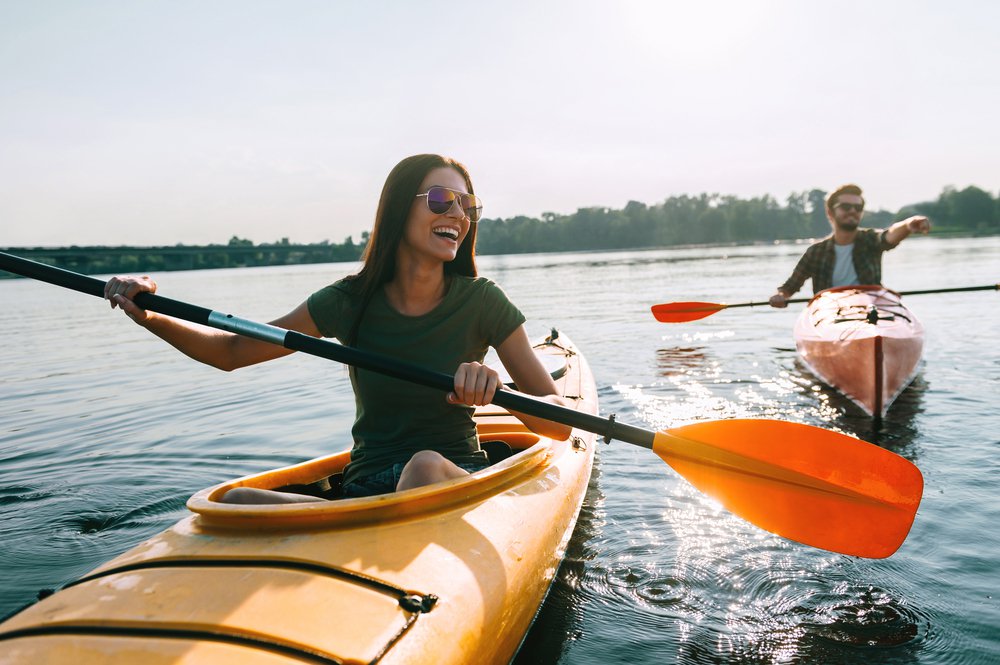 Summer is often a time for people to let loose and have fun, but this can look different for someone in recovery. People in recovery need to avoid triggers or risky behaviors, and many summer activities include alcohol – but they don't have to. There are plenty of things you can do this summer to have a great time while maintaining your sobriety. If you're staying sober this summer, we've compiled a list of 10 fun activities to help keep you on track.
1 - Go Camping or Hiking With Friends

Going on a hike with friends is a great way to stay active and enjoy the outdoors. There are plenty of hiking trails in Pittsburgh, PA for you to explore this summer. You might even turn the hike into an overnight camping trip and settle down in a tent with your group. As you break a sweat on your hike and spend the night telling stories and making s'mores, you'll be glad you spent quality time in nature with your friends and maintained your sobriety.

2 - Have a Picnic

Pack your favorite sobriety-friendly snacks and drinks and enjoy a day in the park with friends or family. A picnic is a great way to spend time in the sun and connect with your loved ones. You can bring along a frisbee or soccer ball and get a family game going, or just lay in the grass soaking up some sun. As you sit outside with your loved ones, it is also a great opportunity to practice mindfulness and be grateful for the long way you've come in your recovery journey.

3 - Visit a Farmer's Market

Take a trip to your local farmer's market and stock up on fresh fruits and vegetables. Farmer's markets are a great place to find seasonal produce, and you can usually find some unique items that you wouldn't find at the grocery store. As you stroll through the market, take in the sights and smells of all the fresh food and think about how good it will taste. This is a great sober activity to do with friends or family, and you can even make a day of it by cooking up a delicious meal with your farmer's market finds.

4 - Volunteer Your Time

If you're looking for a way to get involved with your community this summer, consider volunteering in your community. There are plenty of opportunities in the Pittsburgh area to offer your time and give back to your community with an important organization. Not only do you get to help others in need, but it is also a fulfilling experience and a great way to surround yourself with good influences.

5 - Go to The Beach

Summer is a great time to try something new. If you've been wanting to pick up a new hobby, now is a perfect time. Whether it's learning how to paint, planting a garden, or picking up a new sport, there are endless possibilities. Trying something new can help you stay sober by keeping your mind occupied and giving you a sense of accomplishment. It's also a great way to meet new people who share your interests.

6 - Take Up a New Hobby

Spend a day lounging on the sand or swimming in the waves at your nearest beach. The beach is a great place to relax and soak up some sun. You can bring along a book, listen to music, or just enjoy the sound of the waves crashing against the shore. The beach is also a great place to get some exercise, whether you're swimming, walking, or playing beach volleyball.

7 - Have a Movie Marathon

Grab some popcorn and settle in for a movie marathon with friends or family. You can make it a themed marathon by watching only comedies, or only movies set in a certain period. This is a great activity to do on a rainy day or when you just want to relax indoors. And, of course, no movie marathon would be complete without snacks. Make sure to have plenty of sober-friendly munchies on hand.

8 - Get Active

If you've been putting off starting your fitness journey, don't wait until the new year – start right now. This summer is the perfect time to start up an exercise regimen as you'll have plenty of indoor and outdoor options for physical activity. Swimming, hiking, biking, and playing tennis are all great exercises to try in the summer. And if you need some motivation to get started, sign up for a 5K race that's happening in your area, or join a group fitness class. Getting active is a great way to improve your physical and mental health, and it can be a lot of fun too.

9 - Enhance Your Spirituality

Summer is a great time to focus on your spirituality. If you're looking for ways to connect with a higher power, or better connect with yourself, consider practicing mindfulness or seeking out spiritual healing techniques.

Begin with a meditation practice that emphasizes thankfulness to empower your recovery. Every morning, set aside five minutes to express gratitude. It's up to you whether you keep it simple or more complex, but make sure to begin each day with thanks and set the tone for the day. You can expand your meditation regimen as you develop your routine.

You can also read religious texts or books about spirituality, or if you prefer a more active approach, try yoga or Tai Chi. There are many ways to connect with your spirituality, so find what works best for you and stick with it.

10 - Dive Deep Into Recovery

During the summer, the recovery community is very active. Groups like AA and NA organize a variety of interesting sober activities where you can engage in local sober events and meet new friends that assist you in your sobriety. One of the best things about recovery is the friends you make along the way.

This summer, take some time to spend with your sober friends. Host a sober dinner party for your friends in recovery, pack up the car for a road trip, or do any number of activities together. There is no wrong or right way to spend the summer, so make some new traditions of your own. The important thing is that you're spending time with people who understand your sobriety and can support you in your recovery journey.
Remember that in recovery, you have the chance to improve not only your summer-time activities, but your overall quality of life. Make every effort to take advantage of your ongoing support system and recovery plan. It will help you have an enjoyable time while remaining focused on your progress toward sobriety and avoiding relapse.
If you or a loved one are struggling with addiction, let the compassionate team at Gateway Rehab help. Making the courageous decision to receive help and actively better yourself is the best way you could spend your summer. We offer both inpatient and outpatient programs to help you reach a sustainable recovery on your terms.
At Gateway Rehab, our priority is to guide patients toward a life of sustained recovery. Our team recognizes that not every patient shares the same path to sobriety, and that is why we customize treatment options that address each individual's personal needs and goals. If you or a loved one are currently struggling with addiction, we are here to help. Schedule your first appointment with one of our recovery centers today or call 1-800-472-1177 for more information.