Commitment. Focus. Energy.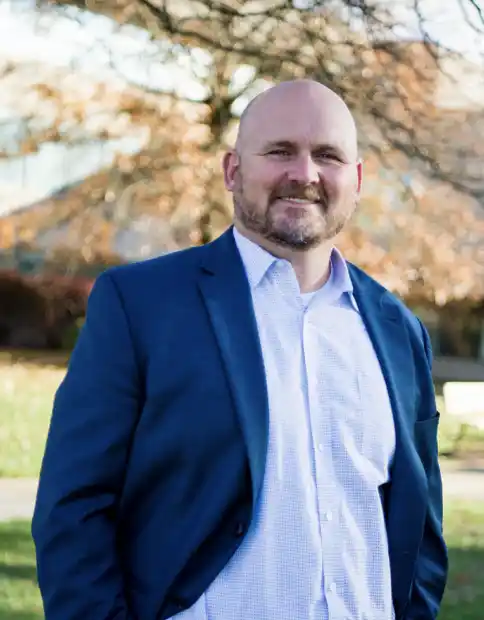 James Troup
President / Chief Executive Officer
James Troup has extensive experience and education in strategic management and healthcare executive leadership. His most recent positions include the CEO of Pediatric Alliance, P.C., and the Vice President of Pediatrics for Allegheny Health Network. Before that, James Troup was the Executive Vice President of Strategic Planning and Business Development for Gateway Rehab. Mr. Troup has a heart for healthcare, and a heart for Gateway. 
He earned a Bachelor of Arts in Sociology and Economics from Clarion University, a Master of Social Work & Human Services from University of Pittsburgh, and a Master of Science in Management and Information technology from the University of Virginia. He also served as a Graduate Assistant in Public Health at the University of Pittsburgh and completed the Executive Program of Health Information Technology at the Harvard School of Public Health. 
Some of his awards and other involvements include a Board Advisory Role for Line and Focus MD, the Board Vice President for The Bradley Center, a Board Member for Pennsylvania Pediatric Integrated Network, a member of the Board Advisory Committee for Clinical Connect, and the Board President for Blackhawk Basketball Society. 
Mr. Troup has been awarded the Executive Leadership Award by the Allegheny Medical Society and was a 40 under 40 award recipient by Pittsburgh Magazine and PUMP.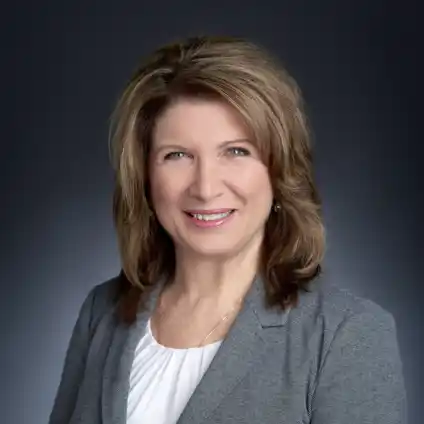 Karen Vula
Vice President / Chief Financial Officer
Karen Vula has over 30 years of experience  in healthcare, project management, leadership, and problem-solving. Over 20 of those years have been here at Gateway. 
She is a graduate of Indiana University of Pennsylvania where she earned her Bachelor of Science in Accounting.  She then earned her MBA at Robert Morris University. Karen began her career at Sewickley Valley Hospital and then later became the Director of Finance at the University of Pittsburgh Medical Center, UPMC.  
Ms. Vula and her husband of 35 years reside in Center Township and are natives of Beaver County.  They have 3 children, Michael, Mark, and Sarah.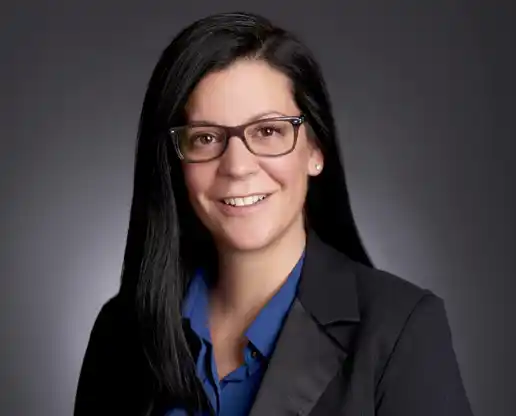 Julia D'Alo, M.D.
Vice President / Medical Director
Dr. D'Alo serves at Gateway, dedicating herself to work for a marginalized population, building their self-compassion, and treating them how they deserve to be treated. Dr. D'Alo is well-versed on addiction treatment and has extensive knowledge in the field of addiction medicine. 
She began at Gateway part-time to work with families and individuals struggling with the disease of addiction. She was then named Medical Director in 2020, and currently serves as an emergency room physician at St. Clair Hospital and the Pittsburgh VA Medical Center. Her goal as the Medical Director is to uphold the legacy of Gateway Rehab's late Medical Director, Dr. Neil Capretto, to value each individual patient that comes to Gateway and treat them in the best way possible. 
Dr. D'Alo earned her Bachelor of Science from the University of Wisconsin, then her M.D. from Ross University School of Medicine. She completed her residency at the University of Connecticut in Emergency Medicine. 
She is also certified by the American Board of Preventive Medicine in Addiction Medicine, as well as the American Board of Emergency Medicine. She is passionate about providing the best, evidence-based care to all her patients. 
Dr. D'Alo lives in Mt. Lebanon with her husband and two children.

Pam Ramsey
Vice President / Corporate Compliance & Performance Improvement
Pam Ramsey has over 37 years experience in the drug and alcohol field, with 35 of those years being here at Gateway Rehab. Ms. Ramsey began her career at Gateway as the Director of Nursing, and now serves as a member of the executive team.
Ms. Ramsey is a graduate of West Penn Hospital School of Nursing and Geneva College. She holds a Lean Six Sigma Black Belt, and is certified in healthcare compliance (CHC).
Ms. Ramsey and her husband reside in Imperial and have 5 children.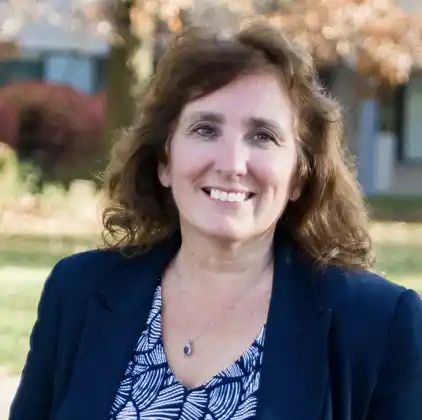 Terri Testa
Vice President / Human Resources
Ms. Testa has over 25 years of progressive Human Resources experience and a strong labor relations background. Ms. Testa has been with Gateway Rehab since 2015.
Ms. Testa is a Gannon university alum and went on to study business administration from Robert Morris University also. She is a certified employee benefits specialist, a certified DDI trainer, and an Employee Benefits Certificate trainer. 
She lived in Moon Township with her husband and two children. 

Tracy Plevel
Vice President / Development and Community Relations
Tracy has a passion for nonprofit work and enjoys volunteering in her community. She also serves on the Board of Directors for the Beaver Area Jaycees and as Chairperson of the Advisory Board to the Communication Department of Slippery Rock University.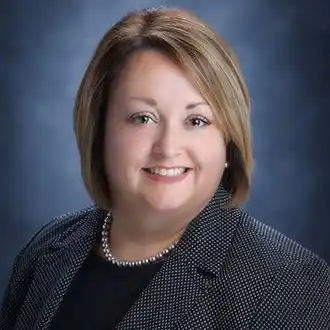 Carin J. Fraioli
Vice President / Clinical Operations
As vice president of Clinical Operations, Carin J. Fraioli is responsible for all clinical programming provided by Gateway Rehab across 8 locations in Western PA, as well as Gateway's corrections division at 2 additional locations.
Ms. Fraioli started her career at Gateway Rehab as an adolescent therapist. In her more than 20 years of addiction treatment experience with Gateway Rehab, Ms. Fraioli persistently undertook obligatory roles of increasingly more responsibility. Before her current role, Ms. Fraioli was director, Evaluation Services, where she led a team of evaluators across the Gateway Rehab system of care in Pennsylvania and Ohio. Ms. Fraioli was also a member of a select committee having the responsibility of choosing a new electronic medical record system for Gateway Rehab and, ultimately, she led the implementation of such.
Additionally, after the State of Pennsylvania chose Gateway Rehab in 2016 as an Opioid Use Disorder Center of Excellence (COE), Ms. Fraioli led the initial development of this initiative at Gateway Rehab, which increases the ability to coordinate care between physical, behavioral and addiction treatment providers for those seeking freedom from opioid use disorders. Under her continued leadership, the Gateway Rehab COE is on pace to exceed the State's first-year expectations of care coordination.
Ms. Fraioli holds a Bachelor of Arts in Psychology from West Virginia University and, from the University of Pittsburgh, a Master of Social Work. She is also a Certified Co-occurring Disorders Professional Diplomate (CCDPD) and a Licensed Social Worker (LSW) in Pennsylvania.