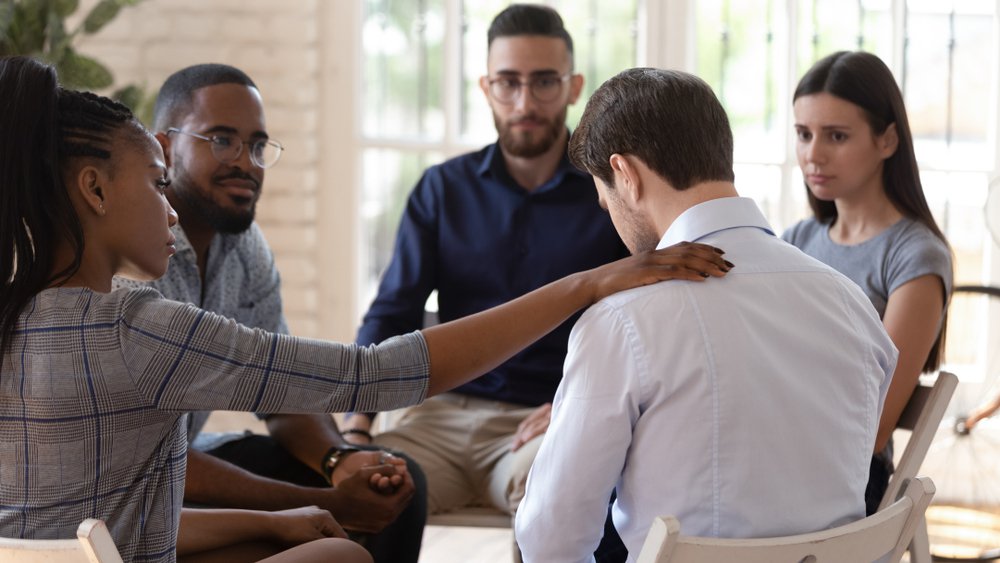 In 2017, 19.7 million American adults battled a substance use disorder. Whether it is a relative, a co-worker, or a friend, there is a high probability that you know someone who is struggling with an addiction problem. While it may be hard to find the words to demonstrate your support toward their path to recovery, your words can greatly impact your loved one's journey to sobriety. If you know someone who is recovering from addictions, here are three things you can say to guide them toward a path of sustained recovery:  
"You Are Not Alone"
For some, the path to sobriety may feel isolating, but it doesn't have to be. People struggling with substance abuse disorders often feel ashamed or that they need to suffer alone. If you know loved ones who are recovering from addiction, you can be an active member of their recovery by simply reassuring them that they are not the only ones who have battled with addiction. In fact, an estimated 21 million Americans have at least one form of addiction. As your loved one engages in a major life change, your encouragement can lead them toward important milestones in their recovery. 
"What Can I Do To Help?"
Although everyone's path to recovery may look different, those battling with addiction can benefit from the support of friends, family, or co-workers. Factors that can increase a person's addiction include a chaotic home environment or witnessing additional substance abuse. Ensuring that you are available to a loved one struggling with addiction will eliminate the detrimental effects of these external factors that compound addiction problems. It is important to remember, as you support your loved one, to maintain honesty while avoiding enablement. Here are some suggestions you can offer to someone who is recovering from addiction: 
Substance Abuse Support Programs
At Gateway Rehab, we offer special substance abuse support programs that are designed to help community members learn more about substance use disorder. We provide you with educational tools to identify strategies you can utilize to ensure a healthy, drug-free environment. 
Inpatient Drug Rehab Care
Gateway Rehab's inpatient drug rehab care programs seek to provide patients who are struggling to overcome addiction with self-awareness skills and a new sense of purpose that can help them rebuild their lives. 
Outpatient Drug Rehab Care
The outpatient drug treatment programs at Gateway Rehab can help those suffering from drug addiction to receive guidance and support from high-quality, trained addiction specialists in a supportive environment. 
"Let's Find an Activity We Can Do Together"
As people begin their journey toward sobriety, they may start to recognize the activities they once enjoyed were centered around drinking or using drugs. This is when it is important to find and introduce substance-free habits or hobbies that you and your loved one can enjoy together. By discovering new, healthy activities, you can help to reinforce the idea that social connection and activities can still be enjoyable while sober. Here are some suggestions: 
Go on a hike
Cook a new recipe you and your loved one find together
Watch a new movie 
Paint or draw 
Go to the gym together 
Play your favorite board games 
At Gateway Rehab, our priority is to guide patients toward a life of sustained recovery. Our team recognizes that not every patient shares the same path to sobriety, and that is why we customize treatment options that address each individual's personal needs and goals. If you or a loved one are currently struggling with addiction, we are here to help. Schedule your first appointment with one of our recovery centers today or call 1-800-472-1177 for more information.