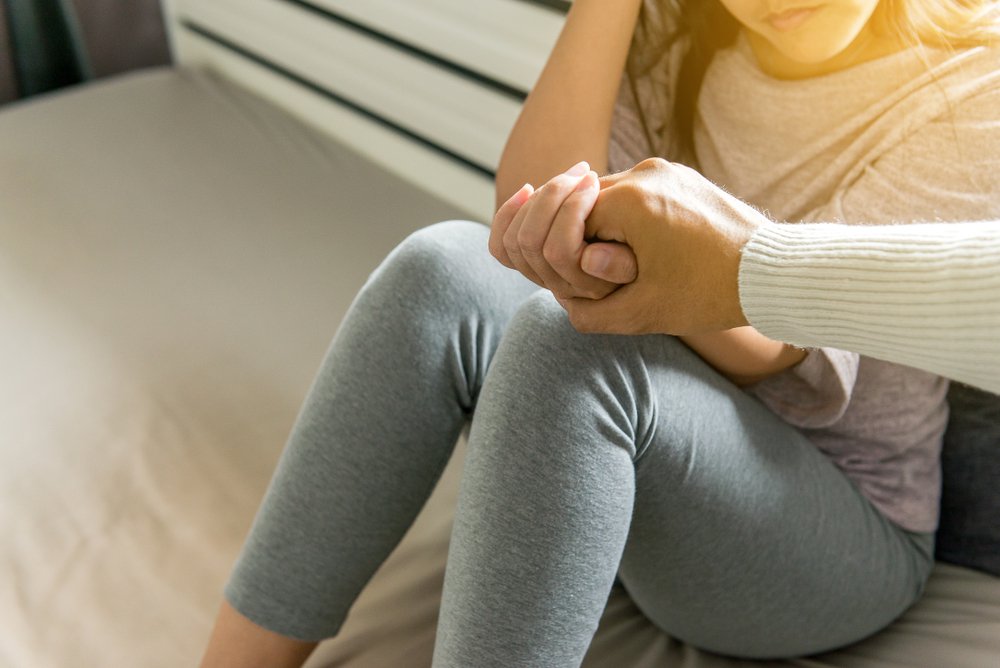 Family education is crucial in the recovery process for those struggling with addiction. Rehab centers that include family members in the treatment plan see higher success rates, as family support is vital to sustaining recovery after leaving a treatment facility. Providing education about the nature of addiction, treatment options, and ways to establish healthy boundaries and coping skills can empower families with the knowledge and tools they need to support their loved one's sobriety, and their own emotional health.
At Gateway Rehab, we are dedicated to providing patients with customized care in addition to family education to ensure everyone involved has the resources and skills necessary for lasting recovery.
Here is everything you need to know about a family education program.
What Is a Family Education Program?
A family education program is designed to teach the family members of someone in a rehabilitation program about the disease of addiction and the recovery process. Led by licensed counselors or social workers, these programs include both group sessions and individual consultations. Family members learn about how addiction affects the brain and behaviors, the treatment process, how to cope with challenges, set boundaries, and offer the most constructive support.
Understanding the physical and psychological components of addiction helps family members develop more empathy and realistic expectations for recovery. Education also equips families with practical tips for avoiding enabling behaviors and handling relapse. Family support and involvement is proven to improve treatment outcomes, so family education is a valuable complement to individual or group therapy.
What Occurs In The Program?
A family education program typically consists of multi-session classes or workshops. The curriculum covers the nature of addiction, the recovery process, and ways family members can help. Specific topics may include:
The science of addiction and how drugs/alcohol affect the brain and body.
The stages of recovery and treatment options like counseling, medication, and support groups.
Codependency and enabling behaviors - how to establish boundaries and say no.
Communicating with your loved one struggling with addiction.
Al-Anon, Nar-Anon, and other 12-step recovery groups
Coping with stress, emotions, and relapse - applying self-care and seeking external support
Relapse prevention
Overdose prevention and medication assisted treatment.
Rebuilding trust and setting a path for a healthy, sober life together as a family

Sessions include lectures, discussions, and exercises to practice new skills. Family members can also request private consultations with counselors to address individual concerns. The goal is to provide holistic education and resources to increase the likelihood of long-term recovery success.
What Are The Benefits of Family Education?
Family education programs have numerous benefits for rehabilitation and recovery. When families understand addiction, they can offer more compassion and practical support. Learning coping and communication skills helps reduce conflict and codependent behaviors that may enable substance abuse. Families discover resources for self-care to prevent burnout, as well as options for setting boundaries or seeking professional help if a loved one relapses.
Education also fosters realistic expectations about the challenges of recovery and timelines for change. This can reduce resentment and frustration, strengthening the family unit. Studies show that individuals with substance use disorders have better outcomes when their families are involved in treatment. Family education is a valuable way to empower and equip families to play a positive role in recovery.
How Do I Get Started With a Family Education Program?
To get started with a family education program in rehab, patients can inquire with their treatment center's staff about available programs. In most cases, the rehab center will have a specific program or refer patients to nearby services. Gateway Rehab offers weekly sessions both in-person and virtually.
Patients can also ask counselors or therapists about educational resources for family members, who may benefit from support groups, educational sessions, or one-on-one counseling. It's important to encourage family members to engage in the program as much as possible to increase their understanding of addiction, improve communication, and develop coping skills. Patients may also want to offer their own feedback to the treatment center about the possibility of starting or improving a family education program.
The family program can have a profound influence on an individual's recovery and healing, so it's worth taking the time to seek out and participate in this vital component of rehab.
If you are struggling with substance abuse, or are in need of a family education program, contact our highly-skilled care team at Gateway Rehab for personalized care dedicated to healing mind, body, and spirit. Call one of our locations or schedule an appointment directly online today.