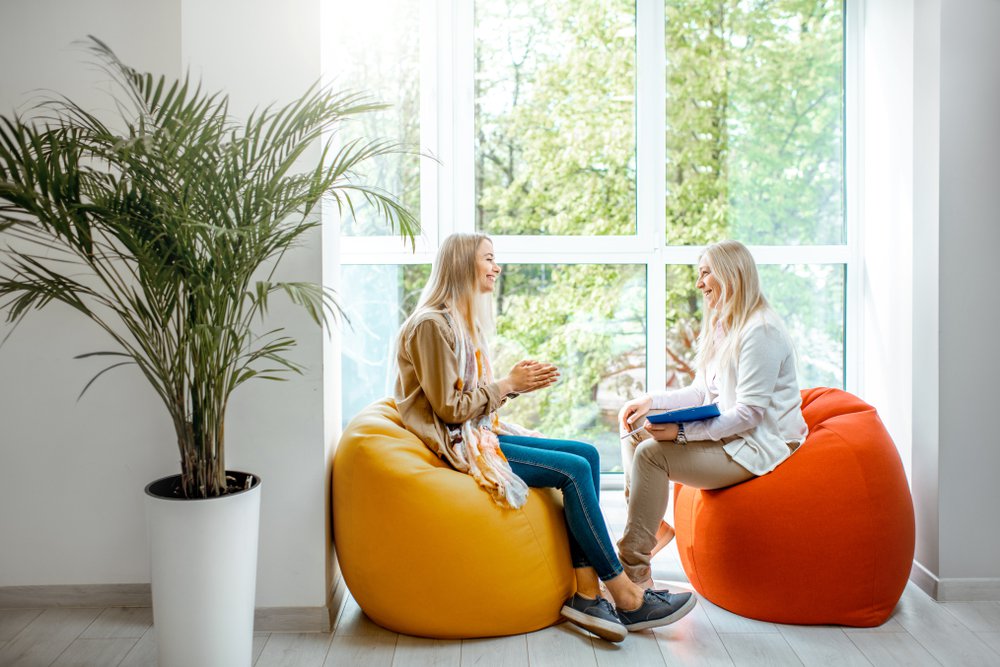 Since 1972, Gateway Rehab has been working to serve the people of Pittsburgh and its surrounding neighborhoods. With our wide range of services, our goal has always been to help those who are struggling with addiction find the path to recovery. This July, we celebrated our first year with Greenbriar Treatment Center, a partnership that has helped us expand our reach even further.
With offices in Monroeville, Robinson, Washington, Wexford, the South Hills, and more, Greenbriar is a leader in providing quality treatment services for individuals and families dealing with substance use disorder. From detoxification programs to outpatient counseling, Greenbriar is equipped to offer the necessary resources for lasting recovery.
As fervent believers that 'we're better together,' the Gateway Rehab team has been proud of the work we've accomplished as one recovery treatment family. A shared commitment to providing a safe, compassionate, and evidence-based approach to addiction treatment has been key in helping us reach more people in need of help.
Our Mission
The teams at every Gateway and Greenbriar location hold the conviction that addiction is a manageable disease and one that should not be shrouded in shame or guilt. It can't be treated with one universal remedy, but rather with a comprehensive, individualized plan that takes into account each person's unique history and conditions.
With nearly four decades of experience in dealing with addiction and concurrent mental health disorders, Greenbriar Treatment Center is devoted to providing the highest standard of care. It's the combination of Gateway Rehab and Greenbriar's experience, knowledge, and expertise that allows us to provide a wide range of treatment options for anyone facing substance use disorder. Together, we help our patients regain control of their lives and provide them with the support they need to maintain their recovery in the long term.
Services Available at Greenbriar
Greenbriar Treatment Center offers a variety of services to fit each person's individual needs. These include:
Drug & Alcohol Withdrawal Management:

Safely monitoring withdrawal is the first step in a successful recovery. The medical professionals at Greenbriar provide close monitoring and customized care plans to ensure patient safety during this process.

Drug & Alcohol Inpatient Rehabilitation:

Greenbriar's inpatient rehabilitation program offers a complete continuum of care. This includes detoxification, group and individual therapy, medical management, relapse prevention education, and more.

Outpatient Addiction Treatment:

Our outpatient therapy is designed to allow patients to receive treatment during the day or evening and return home during non-treatment hours, making it possible to receive treatment without disrupting their job.

Clinical & Workplace Training:

Greenbriar also provides training to employers on substance abuse issues, as well as comprehensive clinical training for those in helping professions like social work, counseling, and nursing.

Recovery Support Services:

Recovery is a life-long process. That's why we offer ongoing aftercare services to help patients maintain long-term sobriety. This includes medications to treat substance use disorder, relapse prevention, and more.

We believe that everyone deserves access to quality addiction treatment services. We invite you to join us in our mission of helping those struggling with addiction find the path to recovery. Contact us today to learn more about how Gateway Rehab and Greenbriar can help you or your loved one begin their journey toward lasting sobriety.
Where To Find Greenbriar Treatment Centers
With offices across the greater Pittsburgh region, Greenbriar Treatment Centers are easy to access from any part of the city. Here is a list of our current locations:
Looking to schedule or have questions about our services? Get in touch with us at (800) 637-4673 and one of our team members will be happy to help!
What Our Patients Are Saying
While we can certainly go on about the quality services we provide, there's nothing better than hearing it from our patients themselves. These testimonials offer a glimpse into the transformative journey our patients have embarked upon, as well as the impact that Greenbriar Treatment Center, in partnership with Gateway Rehab, has had on their lives.
'This is by far the best treatment center in this area, and I would guess in any area. The staff is skilled and caring and the patients are helped tremendously. If you or a loved one are in need of help, this is the place where you will find it. Good luck with your journey. This is the place to start it.'
'Staff was great. Very helpful and knowledgeable. They really do want to help get people clean and sober.'
'This is an excellent facility! The knowledge and compassion of not only the therapists, but also the rest of the Greenbriar staff, is extensive. The treatment program is very effective. I HIGHLY recommend Greenbriar outpatient treatment for anybody who is struggling with any type of addiction!'
'Have had the pleasure of working with staff from Greenbriar for over a decade. They are extremely dedicated to their clients and offer very individualized treatment. Clients at Greenbriar are a name, not a number. If your loved one needs help, this is the place to send them.'
Our Pathway to Recovery Starts Here
Gateway Rehab is proud to have Greenbriar Treatment Center as part of our network, uniting our shared commitment to providing compassionate, comprehensive, and effective addiction recovery services. Together, our teams stand ready to guide individuals through their unique journey toward recovery.
We invite you to take the first step towards a healthier, more fulfilling life free from addiction. Our dedicated team at Gateway Rehab and Greenbriar is here to listen, support, and accompany you every step of the way.
Don't hesitate to take the first step on your path to recovery. Contact us to discuss your needs and explore the best treatment options for you or your loved one. Click here to schedule an appointment with Greenbriar Treatment Center or here to schedule with Gateway Rehab. Take the leap today; your pathway to recovery starts here!