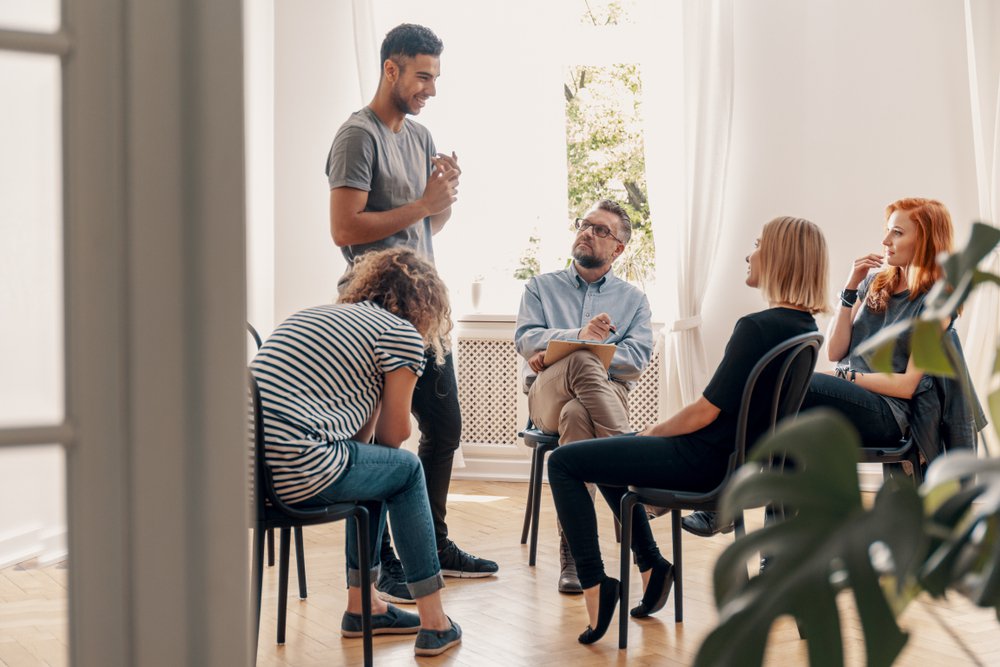 Recovering from an addiction is hard enough on its own, and it can be made even more challenging when you don't have the access to the resources that you need. Many people often can't afford the help that they require, which only creates another obstacle in the recovery process. At both Gateway Rehab and our partner organization, Neil Kennedy Recovery Centers(opens in a new tab), we believe recovery should be accessible and affordable for everyone. That's why we are proud to offer community-based treatment through our Center of Excellence for anyone interested in reaching a sustainable recovery.
What is the Center of Excellence?
Gateway Rehab is recognized by Pennsylvania's department of human services as an Opioid Use Disorder Center of Excellence, which allows us to offer more comprehensive programming to our patients. Through our Center of Excellence, we can not only provide addiction therapy to those struggling with opioid abuse, but we also provide specialized care coordination. Our care coordination program puts individualized recovery plans into action for people who are receiving Medicaid. We aim to make sure people with substance use disorders have access to the treatment they need, including follow-up care and community support.
There is no specific formula for addiction recovery; each person is unique and they need different things to succeed. Our "whole person" approach integrates behavioral health and primary care to suit each individual's needs.
How Does Community-Based Drug Treatment Work?
Our community-based treatment program offers extensive, ongoing care for patients to sustain a long-term recovery. We combine different effective practices to make a custom plan for you, such as:
Medications to treat substance use disorder -

This is the combination of FDA-approved medications coupled with counseling and behavioral therapy to provide a "whole-person" approach to substance use disorder treatment. Medications for substance use disorder programs are clinically proven to help safely detox patients from alcohol and substance misuse, and reduce the risk of relapse.
Evidence-based therapies - Since there is no single approach to recovery, a variety of evidence-based practices can be used to find the best results for our patients. They include individual, family, and group counseling, cognitive-behavioral therapy (CBT), guided twelve-step facilitation therapies, and more.
These practices combined with ongoing recovery support allow us to offer a complete continuum of care to help you be successful in recovery. Along with comprehensive care management and coordination, you will also receive:
Transitional care and follow-ups for one year.
Family support.
Monthly drug screenings.
Referral to community and social support services.

Peer-to-peer support

(opens in a new tab)

from certified recovery specialists.
Once you are enrolled in our Center of Excellence, we will complete an evaluation of your needs and work with you to determine the best route of treatment. Whether you need housing, medications for substance use disorder, or a primary care doctor, we will connect you to the resources you need and be there for you each step of the way.
Having support is essential to a successful recovery, and no one should have to do it alone. Everyone deserves to have access to the resources and support they need. At Gateway Rehab, we are dedicated to making recovery as accessible and inclusive as possible in the greater Pittsburgh area. If you or a loved one are struggling with addiction near Youngstown, Ohio, visit our partner organization, Neil Kennedy Recovery Centers to receive individualized care and reach a sustainable recovery.
At Gateway Rehab, our priority is to guide patients toward a life of sustained recovery. Our team recognizes that not every patient shares the same path to sobriety, and that is why we customize treatment options that address each individual's personal needs and goals. If you or a loved one are currently struggling with addiction, we are here to help. Schedule your first appointment with one of our recovery centers today or call 1-800-472-1177 for more information.