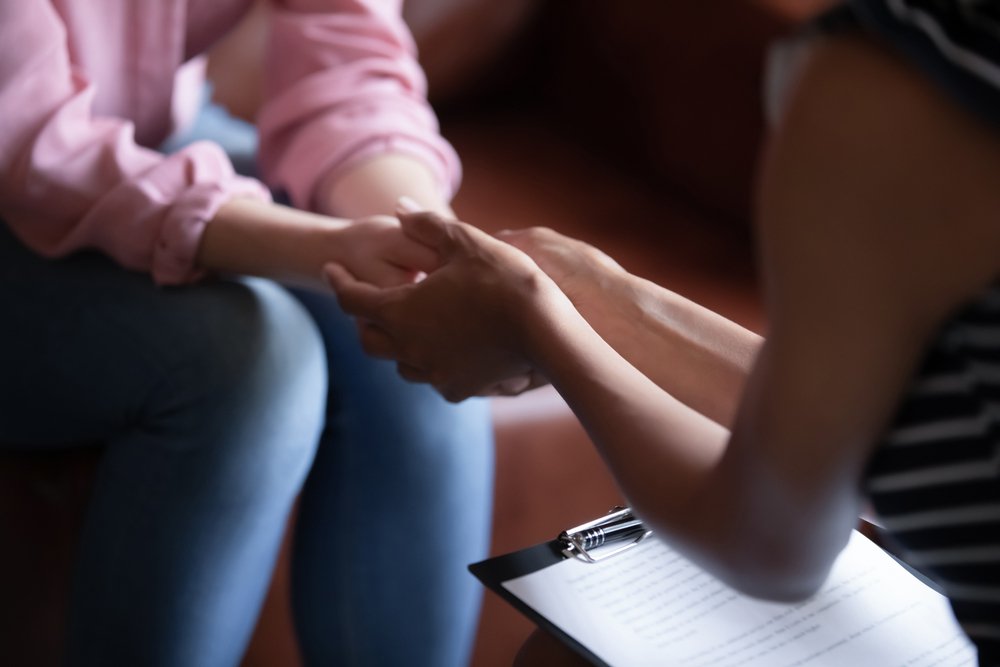 Addiction recovery is a process that often requires professional help and support from loved ones. Family and friends can provide an essential support system, but it's also important to have access to resources like therapy, peer support, sober living facilities, and more. While it's possible to recover from addiction without professional help, research shows that those who have access to resources and support are more likely to achieve long-term sobriety.
At Gateway Rehab, we understand that recovery is a team effort. That's why we are happy to stay connected with our partners at Neil Kennedy Recovery Centers to ensure that rehabilitation services are accessible to patients across Pennsylvania and Ohio. The recovery specialists at NKRC offer recovery coaching peer support services alongside treatment to help patients gain access to the resources they need.
So if you're struggling with addiction, don't go it alone. Reaching out for help could be the difference between relapse and sustainable recovery, and Gateway Rehab and Neil Kennedy Recovery Centers will be there to help when you need it.
What Is A Recovery Coach?
A recovery coach has personal experience with recovery and can offer "insider" knowledge to help you navigate from a life of addiction to a life of recovery. While a recovery coach will not provide counseling, therapy, or other clinical professional services, they can offer support by:
Assisting the person in recovery in developing and implementing individualized action plans based on individual goals and needs.
Teaching and supporting the skills needed to cope with obstacles in their recovery.
Introducing the person in recovery to available services, such as medical assistance or behavioral health services.
Providing access to community resources, other agencies, and systems that can be utilized to achieve individual recovery goals.

Trying to navigate the world alone while in recovery can make your journey all the more difficult. A peer support specialist can help you with everything from your sobriety goals to finding resources in the community.
Why Is Peer Support Important For Recovery?
Having a good support system is an essential part of any successful recovery. A peer specialist is someone who has been there before and knows what obstacles you'll face in your recovery process. Peer support can offer a variety of benefits that help you move forward with your recovery, such as:
Improved mental and emotional health - Mental health conditions often accompany substance abuse disorders, and studies show that peer support can be beneficial for those struggling with both. For people with serious mental illnesses, peer support can be especially vital. Your peer support recovery coach can not only offer emotional support, but they can help you stay connected to the resources you need to successfully reach recovery.
A sense of belonging and community - In early recovery, it's common to feel isolated and alone. This can be a dangerous feeling, as it can lead to relapse. A peer support specialist can introduce you to other people in recovery and help you find a supportive community. This sense of community is essential for long-term sobriety.
Improved physical health - Addiction takes a toll on your physical health, and recovery can be a long and difficult process. But with the help of a peer support specialist, you can begin to take steps toward improving your physical health. They can advise you on healthy lifestyle choices and help connect you with resources like medical care and fitness programs.
Better chance of long-term sobriety - Studies have shown that people who participate in peer support programs have a better chance of sustaining long-term sobriety. This is likely due to the fact that peer support provides essential social and emotional support, as well as practical advice, during the difficult early stages of recovery.

If you or someone you love is struggling with addiction, don't hesitate to reach out for help. The sooner you seek assistance, the better your chances are of achieving a sustainable recovery. To learn more about how Gateway Rehab can help you or a loved one recover from addiction, contact us today. For more information on recovery coaching at Neil Kennedy Recovery Centers, ask your care provider at Gateway, or visit the NKRC website.
At Gateway Rehab, our priority is to guide patients toward a life of sustained recovery. Our team recognizes that not every patient shares the same path to sobriety, and that is why we customize treatment options that address each individual's personal needs and goals. If you or a loved one are currently struggling with addiction, we are here to help. Schedule your first appointment with one of our recovery centers today or call 1-800-472-1177 for more information.